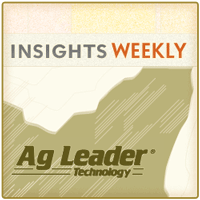 Superior precision farming software is crucial in order to help growers maximize in-field efficiencies. Ag Leader Technology not only delivers excellent SMS Basic training for growers, it now offers a three-day Certified Training course for its SMS Advanced software users who want to go beyond the one-day training.
SMS Advanced software is geared toward crop consultants, agronomists or other co-op personnel, precision ag managers, GIS mapping specialists and other service providers who provide precision farming services to growers. "We've been providing software and one-day general training since the late 1990s. But this past year we expanded to an in-depth three-day training course for advanced users," says Michael Vos, SMS Sales Manager for Ag Leader.
"New and existing SMS Advanced software customers wanted an in-depth level of training, so we created a Certified Training program, which includes 15 to 22 CCA credits. We offer an excellent trainer to student ratio, as we normally have two trainers and 8 students, in our new state-of-the-art Ag Leader Academy computer lab," he says.
The three days are tailored to exactly what the individuals want to learn. "We make lists of topics and details that are desired so users get the exact training to fit their business model. Some of the popular topics requested include: how to write equations for prescriptions, how to use aerial imagery and read it to make fertilizer use and crop scouting decisions, how to build a customer soil fertility booklet and creating soil management zones from aerial imagery and numerous years of yield data," Vos says.
Every attendee receives a special certified manual with screen shot by screen shot steps for the software program. And within the book there are explanations why each tool is used, along with definitions and real world scenarios on how each tool is used.
"It's definitely a complex tool, and when users see all the potential benefits of the software, they want to learn how to use it to the fullest extent," he says.
Check out upcoming SMS Training Sessions…