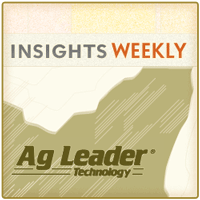 The fight for space in the tractor/sprayer/combine cab continues, especially as more and more precision farming capabilities are added to an operation.
Clutter has happened for a variety of reasons. From anxious early adopter growers buying numerous early controllers, to anxious dealers selling the latest equipment without regard to grower needs, to growers not thinking about longer term needs.
Paul Bruns, who runs a precision agriculture company called Precision Consulting Services in Canby, Minn., says cab clutter consolidation is a huge topic of conversation right now. "I've got a lot of customers looking into moving their planter monitor display, lightbar, variable-rate controller and more—consolidating them into one screen. This can be done, but you need to do your research to learn what monitors can and cannot do, or find a trusted, reliable dealer/consultant who knows a lot of equipment," he says.
"With the new age of monitors, you'll be hard pressed to find a display for less than $5000. So it pays to really think what types of applications you may want to do in the future. For example, I was recently installing a boom shutoff system for a grower, and he happened to say 'I'd really like to consider putting clutches on the planter' so I stopped and told him we may want to go in a different direction, especially if you may want to vary the rates down the road," he says.
Bruns, An Ag Leader and Trimble dealer who has grown his business because he does help growers to think and plan ahead, saves money in the long run for his clients. "As in this case, it was better to spend $1,000 or $2,000 more today, than have to spend an additional $5000 down the road." He says there's not enough consultative selling going on among retailers to learn a grower's long-term plans, or to help them with those decisions. "Some just sell what the grower wants today."
Knowing the agronomic side (he also writes fertilizer prescriptions), along with his ability to service most equipment on the precision ag market—as well as sell seed for Pioneer—gives Bruns a broad perspective. "The challenge is finding the best fit for every grower, as well as advising them on what's going to deliver ROI," he says.
"One of the reasons I have sold many Insight monitors is because they work with all colors of equipment, and they can handle all the functions a grower needs. Ag Leader has kind of been the ISOBUS before there was ISOBUS. And now with their Integra monitor—those types of touch screen monitors offer more flexibility for future features and benefits that can be added—so you don't have to keep changing displays," he adds. (Click on 'Display Comparison Chart' under SeedCommand )
Bruns thinks we're starting to turn the corner on getting closer to a day when the ISOBUS theory becomes a much greater reality of compliance between systems. "Deere talks about reverse compatibility with their 2600 monitor to be able to drive a red tractor that is auto pilot ready. Same thing with Trimble or Case, so they can plug in and run a John Deere AutoTrac, for example," he says. "We're going to start seeing more and more of this, which will also help get rid of cab clutter, and add simplicity for the grower."
For more information:
North American ISOBUS Implementation Task Force