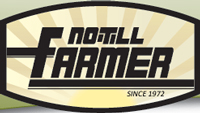 No-Till Farmer recently announced the top No-Till Products of 2009 according to a poll by readers, and the overall winner was Precision Plantings Keeton Seed Firmer.

The Keeton Seed Firmer was voted the top no-till product in the Planter/Drill Attachments category and was among 11 finalists entered in the overall Product of the Year voting. Precision Planting, the manufacturers of the Keeton Seed Firmer, also captured a second award when its 20/20 SeedSense planter monitor system captured the most votes in the Precision Tools category.
The awards were presented at the Annual National No-Tillage Conference last week in Des Moines. Here is a complete list of winners:
o No-Till Product of the Year: Keeton Seed Firmer, Precision Planting.
o Fertility: Agrotain, Agrotain International. Honorable Mention: Avail and NutriSphere-N, SFP.
o Fungicides: Headline, BASF. Honorable Mention: Quilt, Syngenta; Stratego, Bayer CropScience.
o Insect Protection: YieldGard VT Triple, Monsanto. Honorable Mention: Herculex, Dow AgroSciences and Pioneer; Warrior, Syngenta.
o No-Till Equipment: 3600 Twin-Line Planters, Kinze Mfg. Honorable Mention: Early Riser planters, Case IH; YP2425 Yield Pro planter, Great Plains Mfg.
o Planter/Drill Attachments: Keeton Seed Firmer, Precision Planting. Honorable Mention: Martin-Till WA1360 floating row cleaner, Martin Industries; 20/20 Airforce System, Precision Planting.
o Precision Tools: 20/20 SeedSense, Precision Planting. Honorable Mention: EZ-Guide 250 Lightbar System, Trimble Navigation; SmartBoom automatic boom system control, Raven Industries.
o Residue Management: Bt Crusher, Calmer Corn Heads. Honorable Mention: The Chaff Spreader, Spreader Inc.; 600C corn head, Deere.
o Seed Treatment: Poncho, Bayer CropScience. Honorable Mention: CruiserMaxx, Syngenta.
o Application Equipment: Patriot 3330 Sprayer, Case IH. Honorable Mention: 47/4830 sprayer, John Deere; RoGator sprayer, AGCO; Apache AS715 sprayer, Equipment Technologies.
o Strip-Till: Blu-Jet Strip-Till unit, Thurston Manufacturing. Honorable Mention: 2510S Strip-Till Residue Master, John Deere; Pluribus Strip-Till unit, Dawn Equipment.
o Weed Control: Roundup PowerMAX, Monsanto. Honorable Mention: LibertyLink with Ignite herbicide, Bayer CropScience; Touchdown herbicide, Syngenta; Genuity Roundup Ready 2 Yield, Monsanto.