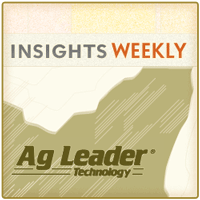 When the term 'crop consultant' comes to mind, growers often think in terms of scouting, insects, diseases, soil fertility and testing, and perhaps input buying recommendations. But have you stopped to think about their value in helping you properly invest in tools of precision agriculture?
Retailers who sell precision ag equipment know the technology, but do they know your operation as well as a crop consultant might? Michael Vos, software sales manager for Ag Leader Technology, says that crop consultants often have an advantage of knowing agronomics, and that gives them a broader perspective of a grower's operation.
Place seed, place fertilizer. "For example, just yesterday we were talking with a crop consultant who was answering grower questions about the placement of fertilizer and especially micronutrients. He says the first thing he reminds growers is not to forget the fundamentals—placing the seed accurately in the field," Vos says. "He says that once growers do that, then they can look at using precision technology to band fertilizer and micronutrients and plant right over the top of it—reducing rates compared to broadcast."
Vos says consultants that they work with often dovetail that discussion into asking, 'Well, then how are you going to make sure you are applying fertilizer accurately?' "That's when they talk about the value of a controller monitor like our InSight or INTEGRA models, that not only control rates (flat rate or prescription variable rate), but it monitors the rates and records them to help improve future decision making. And, in combination with a guidance system like our ParaDyme, they can optimize seeding and fertility in a strip-till system."
See the big picture. "Crop consultants understand the breadth and depth of the entire farming operation—from agronomics to technology to marketing. That allows them to see the weaker links in an operation, and help point growers in the best direction to improve their efficiency," Vos says.
Not only can they help correct the inefficiencies, a good crop consultant can also help growers prioritize their precision farming investment. "Some farmers may be better off starting out with a precision ag tool for their planter. Others may get a quicker payoff by adding technology to their sprayer. Still others may want to start with a guidance system," he says.
Other resources:
Why Hire A Crop Consultant? (Corn & Soybean Digest)
How to Choose a Crop Consultant (Citrus & Vegetable)
How to Choose Your Crop Consultant (AgProfessional)
What a Consulting Engineer Can Do For You
National Alliance of Independent Crop Consultants