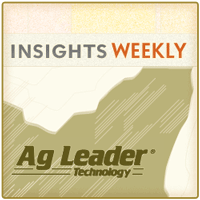 As more mainstream mid-sized farmers move further into precision farming tools beyond the yield monitor or lightbar, they are fortunate to reap the benefits of those early-adopter farmers. These early users pushed companies to constantly improve their products. And the price tag on these systems has dropped dramatically, thanks to competition and better engineering.
Such is the case with auto steer. Among the dozens of farmers I've interviewed regarding their auto steer, they have given me numerous benefits/comments:
It will pay for itself in a short time if you combine it an RTK correction with spray boom and planter controllers because of input cost savings and fewer passes across a field.
The intangible benefits are worth huge savings – more relaxed time in the cab; you feel better at the end of a 10- to 12-hour day; improved ability to monitor implement and combine functions; fewer mistakes made; etc.
Make sure the system you buy is upgradable.
The less expensive system (lightbar and WAAS guidance) won't save you as much as a better guidance and monitoring system.
The steering guidance system that mounts to steering columns is not as smooth a ride as an integrated system.
Find the best area dealer with dedicated and knowledgeable precision farming technicians.
At the recent Ag Leader Technology media day and training center dedication, I caught up with Matt Leinen, Product Manager for Displays, GPS and Guidance products. In the audio interview below, we discussed numerous topics:
How growers (both beginning and mid-level adopters) should assess their operation before investing in the tools of precision agriculture.
The role of the local dealer.
Talked about the uniqueness of the ParaDyme steering system. How it delivers any level of accuracy desired, how it auto calibrates, needs fewer sensors and has remote diagnostic capabilities.
I'll let Matt tell you the details…
Matt Leinen, Ag Leader Technology
For more details…
http://precision.agwired.com/2009/12/precision-farming-adoption-and-payback/
http://precision.agwired.com/2009/10/gps-accuracy-how-accurate-is-accurate/