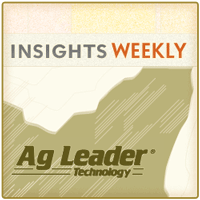 High input costs, lower grain prices and a tough overall economy are driving farmers to seek efficiency in every part of every field they farm. The good news is that growers can capture data for every pass they make over a field today—which yields powerful information, and profits.
To this end, I spoke recently with Luke James, software trainer and support specialist at Ag Leader Technology. James says that more growers are diving into technology that can deliver quality data collection and the software that helps them make better management decisions. "It starts with multiple years of yield data, then growers want to compile more layers such as soil types, soil fertility, plant population, nutrient levels and more—all to build efficient management zones in every field," he says. "And then they take this information the next step to create prescription application maps by field zone."
Ag Leader's desktop software, either SMS Basic or SMS Advanced, gives growers a powerful tool to analyze all this data, according to James. "One thing we continue to hear from growers using our SMS software is the power of this tool. For example, by layering in planting maps of hybrids and planting populations, they can easily compare hybrid yields, populations and more—either by field or by a selected zone. And our SMS Advanced software, for example, allows you to batch process all your hybrids into one report."
Growers then take the software further by layering in nitrogen application data to see what's most efficient. "Our query and analysis tools allow growers to select portions of fields that are under-performing, so they can figure out why it is happening. And you can analyze any input or data point you have collected—from nutrients, plant populations and hybrids/varieties to fungicides, insecticides, soil types and more," James adds.
By spending time analyzing all this data—and multiple years of data—growers quickly appreciate the power of our Advanced software, because it automates the process of assigning management zones based on many years of data and numerous data layers, James says. "And the other thing they appreciate is the many types and sources of training we offer. We offer phone support, classroom training, online how-to tutorials and training, online discussion forums–all to help growers maximize how this tool can help their operation. Our classroom training is real popular as growers like learning with other growers, because they get into good discussions on how different people use the software," he adds.
Check out the Ag Leader website to learn more. You can also request a free trial of the software. And don't forget to check out the mobile device software.