Valley Irrigation has introduced the industry's first line of GPS Ready irrigation control panels. The GPS Ready PRO2 Pivot Control Panel and GPS Ready AutoPilot Linear Control Panel currently are available from Valley dealers. The GPS Ready Select2 Pivot Control Panel will be available later this year.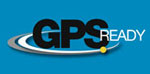 "All of our computerized control panels will be GPS Ready, which means producers will be able to easily take advantage of the benefits of GPS technology," Valley Irrigation's Rich Panowicz says. "Producers need to be able to manage precision application of water and fertilizers. GPS Ready control panels for center pivots and linears can help producers do just that. With the high costs of fuel, fertilizer, water and other inputs, it's important for producers to incorporate these tools that will help their bottom line."
The GPS Ready control panels from Valley Irrigation differ from other control panels on the market because they perform all of the necessary GPS position calculations right in the control panel, therefore eliminating the need for external computers on the machine.
They also are compatible with different types of GPS receivers, including WAAS-enabled receivers. This means producers can pick the GPS receiver with the accuracies necessary to meet the required management needs.