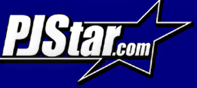 Farmers had the chance to learn about tools available for precision agriculture at The Peoria Civic Center in Peoria, IL this week. The Greater Peoria Farm Show just ended Thursday. The PJStar.com reports that the the Peoria show is considered the largest indoor farm show in the state of Illinois. The news organization also highlighted a display at the show that featured precision agriculture:
If you think farming is just a matter of reaping what you sow, a visit to the Precision Planting booth is instructive.
"We place a lot of emphasis on helping design the planting process," said Dustin Blunier, a salesman for the Tremont-based firm that sells high-tech planting equipment. "We're selling by educating."
That education involves an elaborate series of booth displays and an ample supply of literature on company products such as the Precision Meter.

Click here to view the entire article.