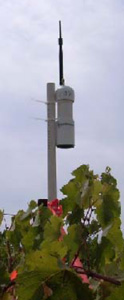 USDA's Cooperative Extension Service has a good summary of a workshop held earlier this year on "Engineering Solutions for Specialty Crop Challenges."

The workshop provided a forum for special crop industries to engage the science and technology community. Industry representatives voiced their concerns with regard to productivity, production efficiency, post-harvest processing, and environmental quality. In response, the research community offered some engineering science and technology capabilities that could form key components of eventual solutions.
The forum included representatives from citrus, horticulture, tree fruit, almonds and grape producers. There is some pretty interesting information here for specialty crop producers on how new technology might be able help them be more efficient.
The workshop noted that labor costs and availability, product quality, and environmental concerns are some of the primary issues facing these industries. The labor situation was a common issue expressed by nearly all attendees, primarily as it relates to the shortage of labor and the prospects for automation using robotics.