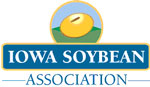 The Iowa Soybean Association is working to get information out to growers about updating GPS equipment through a media release sent out September 5.
Farmers who rely on GPS for yield monitors or easy-steer on tractors should be aware of some changes that may affect them this fall.
"The Federal Aviation Administration, which manages the Wide Area Augmentation Service (WAAS) for GPS differential correction, replaced two older satellites and new ones in July," says Pat Reeg, field operations manager with the Iowa Soybean Association.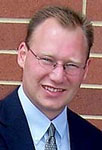 While the new satellites will give GPS users increased signal strength and more accuracy, it's possible that users may have to update the firmware in their receivers in order to receive signal correction from them.
"The change in satellites affects only WAAS GPS," Reeg says. "And not all WAAS receiver systems will be affected. It does not impact OmniSTAR, John Deere SF2 or SF2, or the Nationwide Differential GPS, which is the old Coast Guard Beacon System."
Reeg says if you're not certain whether the change will affect your GPS receiver, all you need to do is turn it on and check to make sure you're receiving a differential correction signal. If you are, you're set to go. If not, you'll need to replace the firmware in your receiver with an updated version.
"It's especially important for growers participating in ISA On-Farm Network™ replicated strip trial studies, since we're looking for accurate information on which to base future crop production decisions," Reeg says.
The On-Farm Network, a program of the Iowa Soybean Association, assists growers in conducting on-farm studies of crop production products and practices.