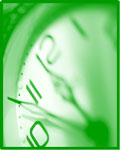 This Precision Ag Minute is about how yield monitors can help increase profits.
Peter Shinn with Brownfield Network talked to one Nebraska farmer about how grid sampling showed him how much his farm's nutrient demands vary, which is helping him save money.
Find out more about John Deere's Harvest Doc and Harvest Monitor here.
You can listen to the latest Precision Ag Minute here:

Precision Ag Minute 2 (1 min mp3)