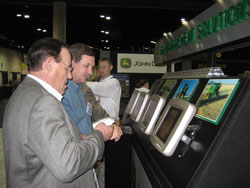 The vast majority of corn, soybean and wheat farmers attending the 2007 Commodity Classic in Tampa this week are very interested in learning more about how precision agriculture tools can help them produce more efficiently.
A brand new first-of-its-kind national survey by the Precision Ag Institute indicates that farmers who have not yet adopted precision agriculture technology overwhelmingly cited start-up costs as their principle barrier to using the technology. A distant second was that the technology was "too complex."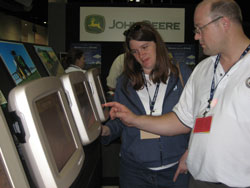 With thousands of farmers checking out the exhibits and learning sessions at the Classic this year, the second reason is likely to become less of a barrier for growers. As for the first reason, research is beginning to show that not only does precision ag pay for itself, it's actually helping growers to be more profitable in the long run. Between the research and growers networking with their peers around the country who have already adopted the technology, the industry is expecting a huge growth surge in precision ag use this year.