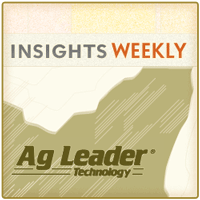 Guidance products have come a long way for Ag Leader since 1986 when stand-alone lightbars were a big topic of discussion. Fast forward to today and many companies now offer assisted steering solutions up to fully integrated hydraulic solutions. Guidance products have become an increasingly important part of farming operations and can be used in almost every pass through the field.
If the guidance product solutions you own are a mixed fleet, it is helpful to have a desktop software package that can you can manage those guidance lines and convert them to different formats. This becomes increasingly important when you are trying to move your farm to controlled traffic or if you want to have guidance for spraying or fertilizing operations after planting. The Ag Leader SMS Basic/Advanced software package has the ability to create, import, manage, and convert or export guidance lines between many displays.
Jessica Ahrens, Ag Leader software training and materials specialist, gives us a quick overview of SMS capabilities.
Listen to Ahrens explain
Click here for a few quick reminders on how to read in files, create guidance lines and export them out to supported displays.
Ahrens touched briefly before on why this is so important when it comes to a mixed-color fleet. But here she explains more about the importance of being able to transfer guidance lines from display to display.
Listen to Ahrens explain
Become a fan of Ag Leader on Facebook today, and get the latest precision ag videos on the YouTube channel. For more information about Ag Leader products and services, or to visit the blog site, go to www.agleader.com.