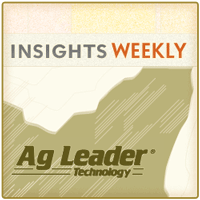 Ag Leader Technology is offering current Case-IH AFS and New Holland PFS desktop software users the opportunity to convert to Ag Leader SMS desktop software. CNH AFS/PFS users that choose to convert will be assured continued SMS software updates and industry leading support directly from Ag Leader. Ag Leader and SMS will continue to support the CNH file formats and changes that occur with new display firmware releases.
This conversion does NOT require a user to re-read their data. Users will be able to restore a backup from AFS/PFS into SMS or direct an SMS install to the location of their AFS/PFS data folder.
Luke James, software sales specialist for Ag Leader, says once users learn how to use a certain software, change can be hard. But this conversion is easy, seamless, and allows for continual updates. Listen to James explain
James says the benefit to growers is that they can convert straight over to SMS right now and they don't have to learn a new software. Listen to James explain
To learn more and convert from CNH AFS/PFS to Ag Leader SMS, please contact the Ag Leader software support team at 515-232-5363 or SMSsupport@agleader.com.
Become a fan of Ag Leader on Facebook today, and get the latest precision ag videos on the YouTube channel. For more information about Ag Leader products and services, or to visit the blog site, go to www.agleader.com.