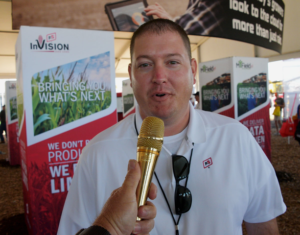 While many Midwestern farmers are focused on getting the current crop to maturity, they are also planning for a late harvest and making decisions for next year's growing season.
"Looking to the future, we're trying to figure out different ways where we can help them be more efficient and more profitable," said David Powell, Sr. Agronomy Services Manager with GROWMARK FS. "With commodity prices the way they are, profitability is key. So we're looking at aerial imagery, things that allow them to spot issues in the field before maybe your naked eye can, so that we can go out there and focus our crop scouting and put the right input on the right acre."
Powell said fungicides offered great benefit in some areas this year, especially when late rains came. He said a lesson for many farmers in 2019 was the importance of applying pre-emergence herbicides to ensure fields start clean and stay clean. Powell said the FS System is committed to training farmers and applicators when it comes to products like dicamba as it is vital to keep these types of technologies available.
Listen to Chuck's interview with David here: Interview with David Powell, GROWMARK