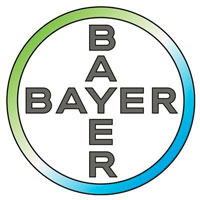 In an effort to bring fresh fruits and vegetables to school children, Bayer has partnered with United Fresh Start Foundation to place salad bars in elementary and secondary schools in the Pacific Northwest and California.  The company has invested $20,000 to put healthy choices in front of students at schools like Sunnyslope Elemenatry School in the Wenatchee Public School district.  Students there received their new salad bar and taste tested three new Stemilt apple varieties in a special assembly.
"The new salad bar will allow us to replace our old equipment, and provide students with an attractive display of fresh fruits and veggies every day," said David Perkins, Principal, Sunnyslope Elementary School. "Our district's foodservice team does a fantastic job sourcing local produce and offering different veggie choices. The salad bar will definitely highlight that."
As the salad bars arrive, schools will be implementing the nutritional display during both the lunch and breakfast programs.
"Over 5 billion school lunches were served last year, and we are thrilled to support the United Fresh Start Foundation and their Let's Move Salad Bars to Schools initiative," said Jennifer Maloney, Food Chain and Sustainability Manger, Bayer. "With more than 30 million American children participating in the National School Lunch Program each day, providing salad bars to schools will expose kids to a variety of fruits and vegetables, and help continue the conversation about the importance of eating more fresh fruits and vegetables for better health."
To coordinate the salad bar contribution, Bayer worked with the United Fresh Start Foundation, a nonprofit organization affiliated with the United Fresh Produce Association. As part of the Foundation's partnership in the national Let's Move Salad Bars to Schools initiative, they are working with the produce industry, non-profits and allied businesses to support salad bars to schools across the United States. To date, the Let's Move Salad Bars to Schools initiative has donated salad bars to over 4,800 schools in all fifty states, benefitting more than 3 million children. Bayer's salad bar investment supports the national initiative.
Research shows a salad bar in schools promotes healthy food choices in students- promoting new foods and encouraging children to make their own healthy choices.  Bayer supports the Let's Move Salad Bars to School initiative because they are committed to sustainability and agriculture education and that begins with people.