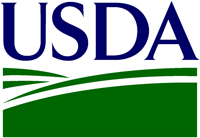 Agriculture Secretary Tom Vilsack has released a list of USDA's top achievements in 2015 in the areas of conservation, energy, research, rural development, and more.
"Even with challenges in 2015, including an unprecedented animal disease outbreak and lower commodity prices, America's rural communities have proven once again that we are a nation of makers, creators and innovators, and our economy and security are stronger because of it," said Vilsack. "As we look to 2016, USDA will continue to seek out new and innovative ways to expand opportunity for America's farming families and rural communities."
Among USDA's 2015 highlights in the area of conservation and research:
USDA's overall investment in drought disaster relief and long term conservation practices exceeded $1.2 billion in 2015.
Leveraged $800 million to 115 high-impact conservation projects across the nation through the Regional Conservation Partnership Program.
As of September 2015, 24.2 million acres were enrolled in the Conservation Reserve Program (CRP).
USDA invested $20.5 million through the Conservation Innovation Grants program for 45 projects, including efforts to increase habitat for pollinators, give agricultural producers greater access to greenhouse gas markets, and help farmers and ranchers make their operations more resilient to climate change.
Invested $30 million this year in 33 new projects and 40 existing projects to improve water quality in high priority watersheds the Mississippi River Basin.
In 2015, USDA researchers executed 35 licenses, issued 73 patents, filed 114 patent applications, and released 50 new cultivars and enhanced germplasm lines. USDA's funding to extramural entities in 2015 led to 20 new issued patents, seven plant variety protections, 11 patent cooperation treaty applications, 36 non-provisional patent applications and 22 provisional applications.