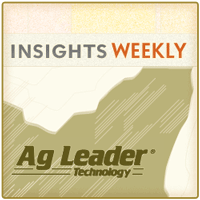 Are you interested in getting the latest information about precision ag equipment? If so, here are a few stops you might want to schedule this summer in order to talk with Ag Leader experts:
• InfoAg in Springfield, IL July 12-14
Who should attend? Producers who want to learn more about technology applications and data management and interpretation. From hi-tech innovators giving us a glimpse of what is to come to producers putting all the gear and ideas to work in crop production, InfoAg is an event to stimulate the gray matter.
Click here for the conference program.
• Farm Journal Corn College July 18-22 in Heyworth, IL
Who's it for? The Farm Journal Corn College "Classic" session provides practical, hands-on training to help corn growers advance their production skills, increase yields and improve their profitability.
Click here for a complete schedule of events.
• Farm Progress Show in Decatur, IL August 31 – September 1
Why should I attend? This event gives visitors the opportunity to see the latest equipment, seed, crop chemicals, field demonstrations, and more. Farmers and ranchers visit the show to see agriculture's latest product introductions, meet face-to-face with agribusiness professionals and gain hands-on knowledge.
Click here for complete show information.
If you're on the road this summer and have time to visit one of these locations, be sure to find Ag Leader's staff of experts who will be on hand to talk about the latest in precision technology equipment, enhancements, future products, and much more.
Become a fan of Ag Leader on Facebook today, and get the latest precision ag videos on the YouTube channel. For more information about Ag Leader products and services, or to visit the blog site, go to www.agleader.com.
See you this summer!