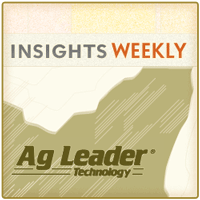 What a spring! With beautiful weather and warming soil temperatures many growers have started to feel the itch to get out and start planting. Ag Leader's Tech Support wants to take the time to pass along a few helpful pointers to ensure a smooth planting season while using Ag Leader equipment.
Measures taken prior to lowering the planter into the first field should begin with powering up the display to manage data, update firmware, and to create a back-up of the display for the 2012 planting season. Kati Knolting, Ag Leader representative for hardware tech support, gives growers a list of suggested steps to get started.
Listen to Knolting explain
Ag Leader also is happy to announce the release of the new v3.1 firmware for our INTEGRA and VERSA displays. The new firmware download is only available through your Ag Leader dealer at this time. Growers can find all of the available display firmware here.
With the display ready to go, proceed to check the Ag Leader equipment found on the tractor and planter. Knolting runs growers through the pre-season equipment checklist.
Listen to Knolting explain
To help with settings, configuration setup and troubleshooting steps, visit the Ag Leader Customer Support site. Ag Leader wishes you all the very best as you begin your spring fieldwork.
Become a fan of Ag Leader on Facebook today, and get the latest precision ag videos on the YouTube channel. For more information about Ag Leader products and services, or to visit the blog site, go to www.agleader.com.